Sports Laundry Service
Pickup and delivery services available for sports teams.
We have done laundry for professional soccer and basketball teams from over eight countries, along with college sports teams and traveling sports teams.
If you're an athlete or coach, reliable sports laundry services are part of a winning game plan. Concentrating on your performance and being "game ready" is a top priority. No need to worry about taking time to clean athletic wear or team uniforms when you can access sports laundry services from Laundromart of Four Corners.
As a coach, you want your sports team to look and perform their best – in clean uniforms! And with sports uniforms taking on sweat, dirt, bacteria, germs, and stains, taking care of sports laundry can be a challenge. You need a tough laundry service to get rid of these. Athletic wear needs a more intense wash than regular clothing to be clean and smelling best. We have the products to get out those stubborn grass and sweat stains.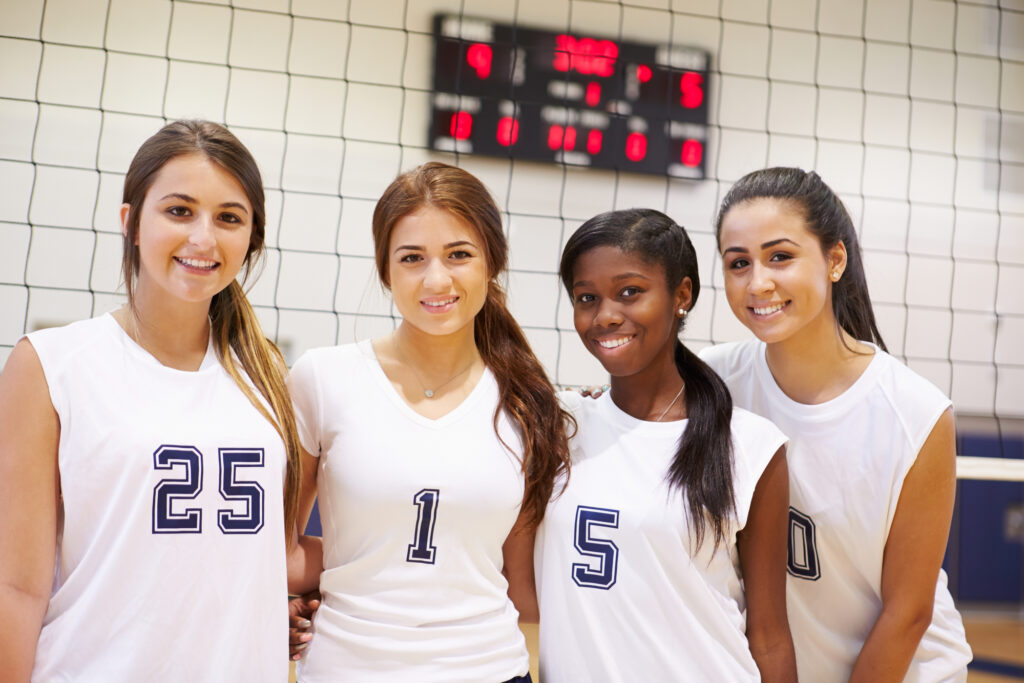 Sports Laundry Service for Athletes and Sports Teams
At our top-notch laundromat, we are perfectly suited to address all your sports laundry woes. We are a highly experienced sports laundry service provider equipped with the right skills and responsibility to make your athletic wear clean and looking their best. Contact us to see how we can help you with our specialized sports laundry services!
Convenient Location – We are in close proximity to the top sports competition sites, especially near the Disney's Wide World of Sports. Simply call us and we let you know the best way to utilize our sports team laundry services to ensure you uniforms will be clean and ready for your next match, game, or round of competition. We make dropping off your laundry at our laundromat quick and easy!
Disinfecting Machines and Detergent – Germs that enter the clothing due to sweating have to be gotten rid of from your team's clothes. The uniforms have to be properly washed with detergents that are strong enough to save athletes from infections, viruses, superbugs and bacteria, and other critical skin diseases, Hepatitis and inhalation problems. Our high-performance, hi-tech washers and dryers, and special detergents make sure that all germs are removed from the clothes and athletes are safe and healthy in their clean uniforms!
Quick Turnaround Time – We value the importance of your time and know that your team plays games or matches almost every day. Given this, you will be very busy preparing them for the next match or game without much time to clean their uniforms properly, day in and day out. You need a laundry service to help you out! We pride ourselves in delivering absolutely clean clothes the same day if you can drop them before 11 am!
Clean Facility – We are very serious about maintaining cleanliness and hygiene at our facility. We ensure that our store is cleaned twice daily – once in the morning and once in the evening! This makes our facility one of the cleanest laundromats in the area.
Professional Assistance – You always have help on hand from the moment you step into our store. Our laundry pros are available to help you with any issues, answer any queries that you might have about doing laundry at our store.
Ease of Payment – We accept Visa/Mastercard, Debit Cards, Coins, EBT Cards, and Laundromat of Four Corners' Wash Cards. Plus, when you use our Wash Card, you get a 10% bonus on every $10 or more cash added. For instance, for $10 cash, you get $11 on the Wash Card.
Open every day – Our facility is open every day from 7 am to 10 pm (last wash 9:15 pm). So we are always available to help you out!
Let us help you save time and focus on what you do best – WINNING! When you need a sports laundry service provider give us a call today at (352) 242-2900.